EAT LIKE A KID AGAIN
Since when did the cereal aisle get so ...serious? Leave the seeds to the birds and the fiber to your broccoli. We are MishMash-ing deliciously unique flavors and wacky shapes into boxes that are meant to be played with.
MISHMASH FOUNDERS
Rhett & Link grew up in the 80s— when your cereal was repped by a cool cartoon mascot, and the back of the box was kinda sweet, just like the cereal. They decided it was time to bring back the flavor and fun to the cereal aisle.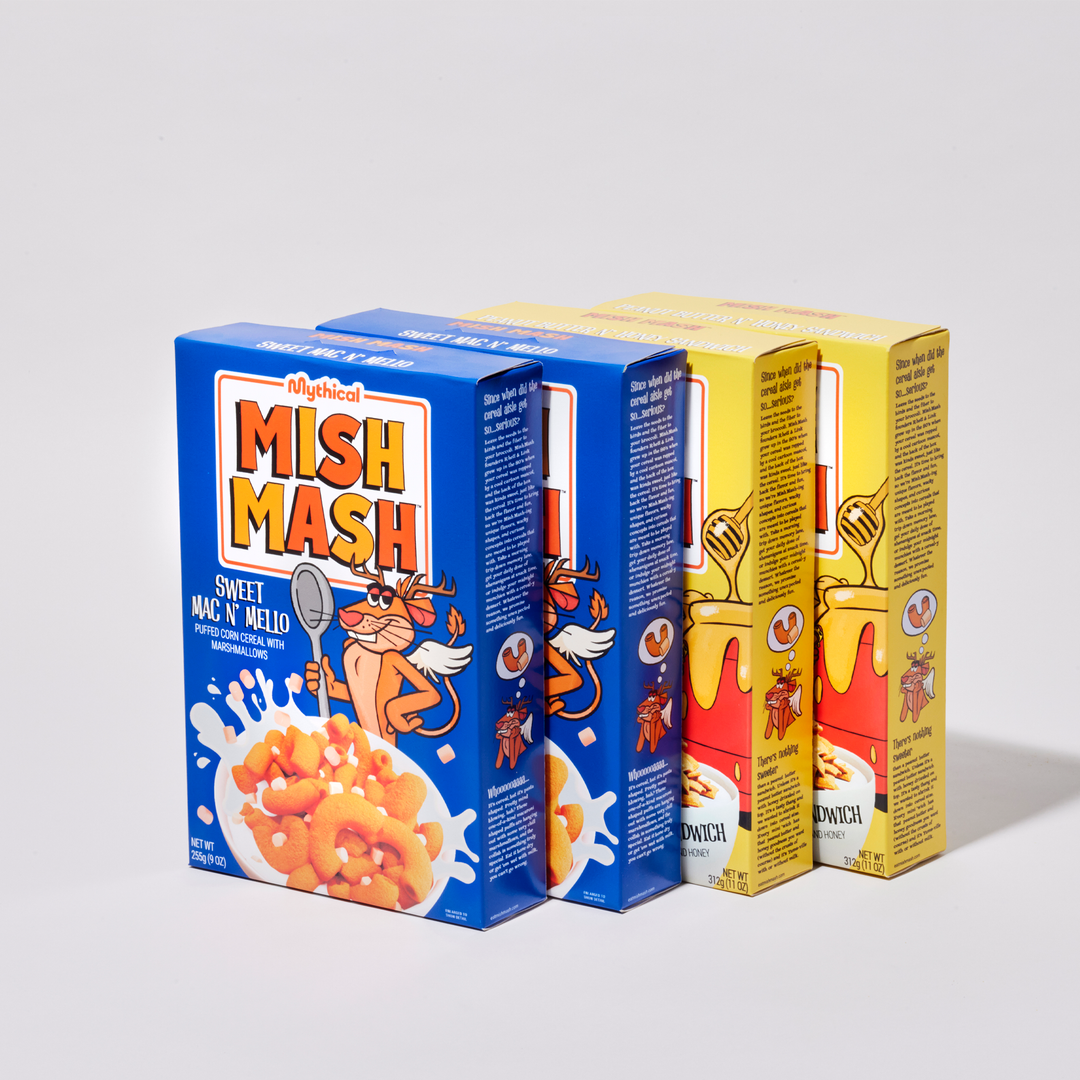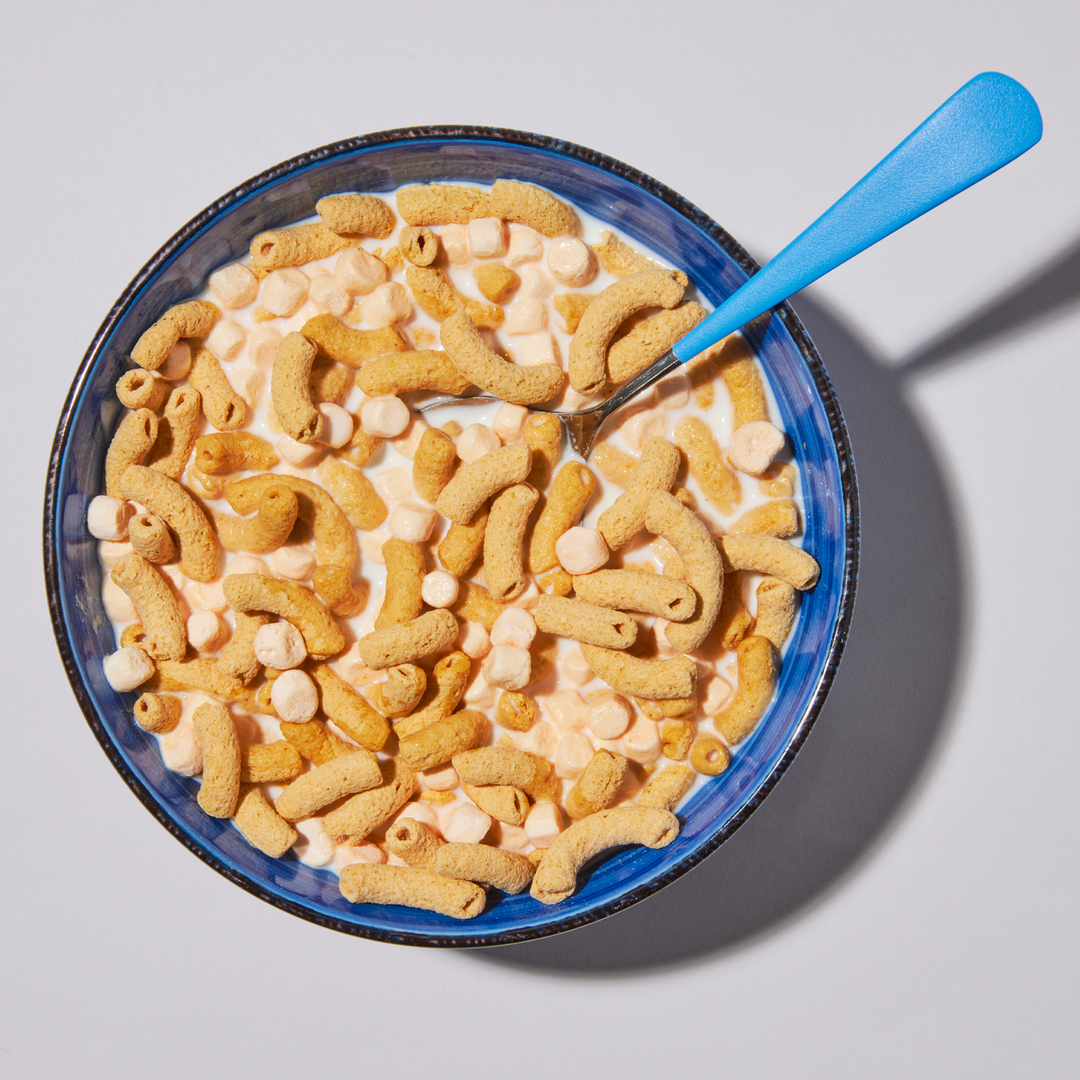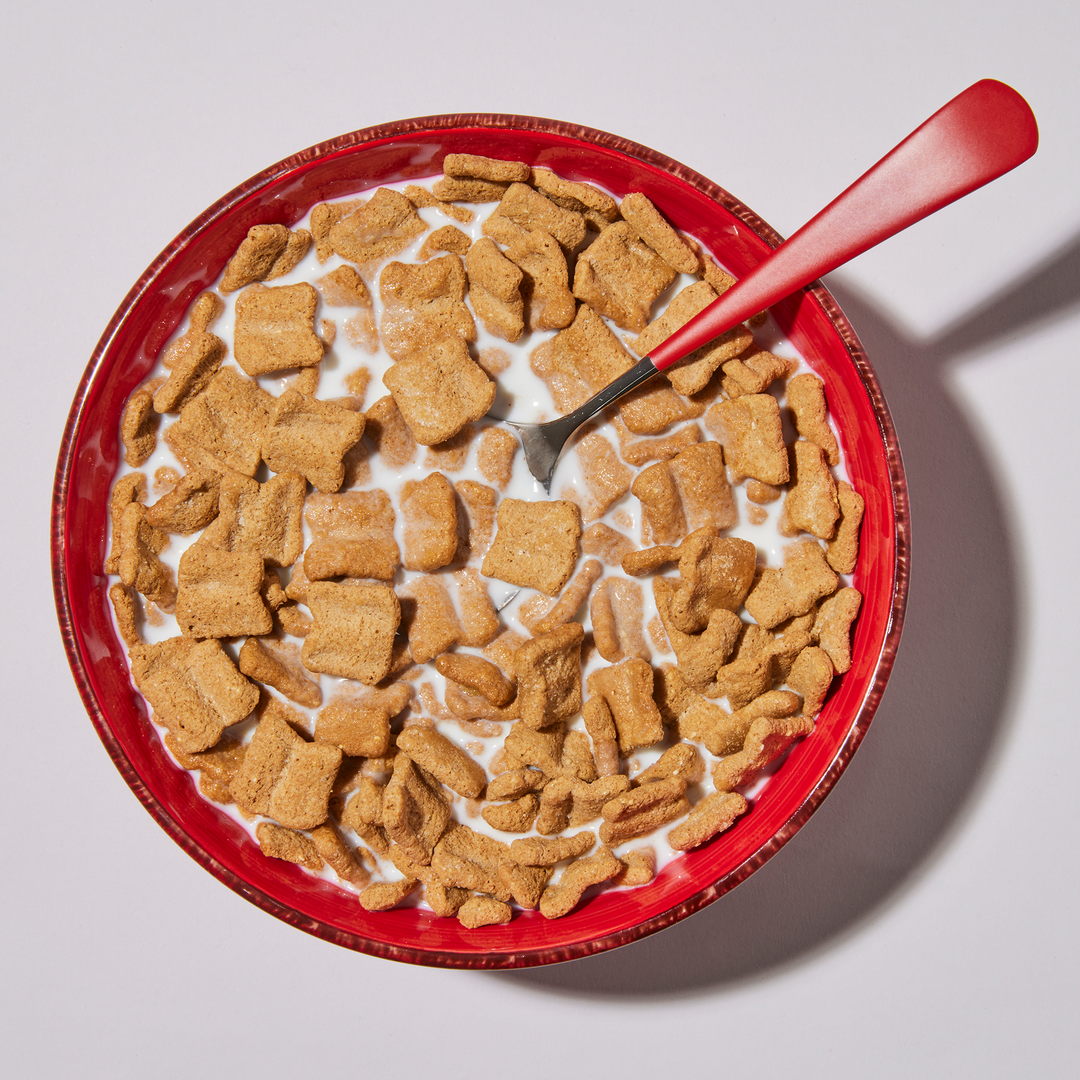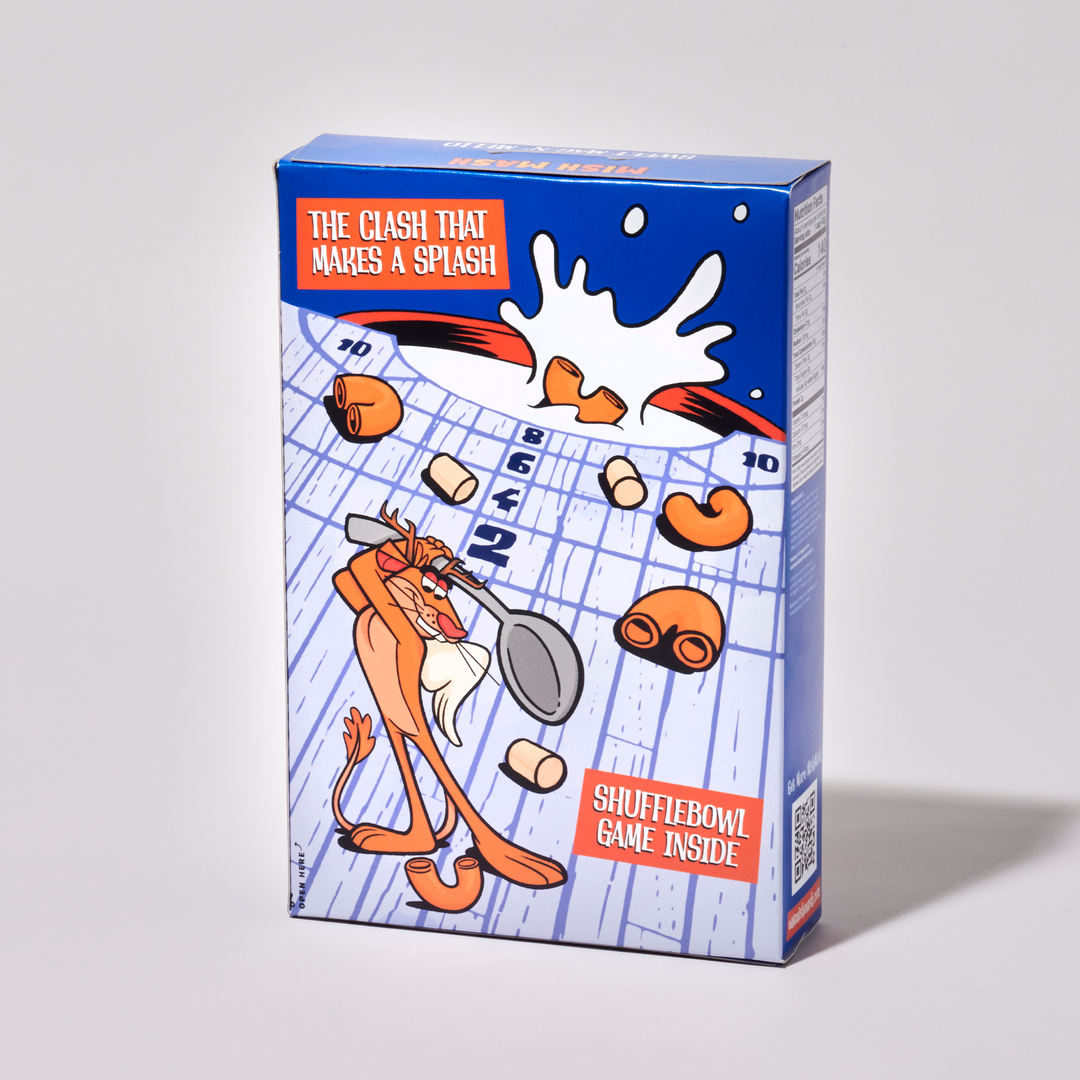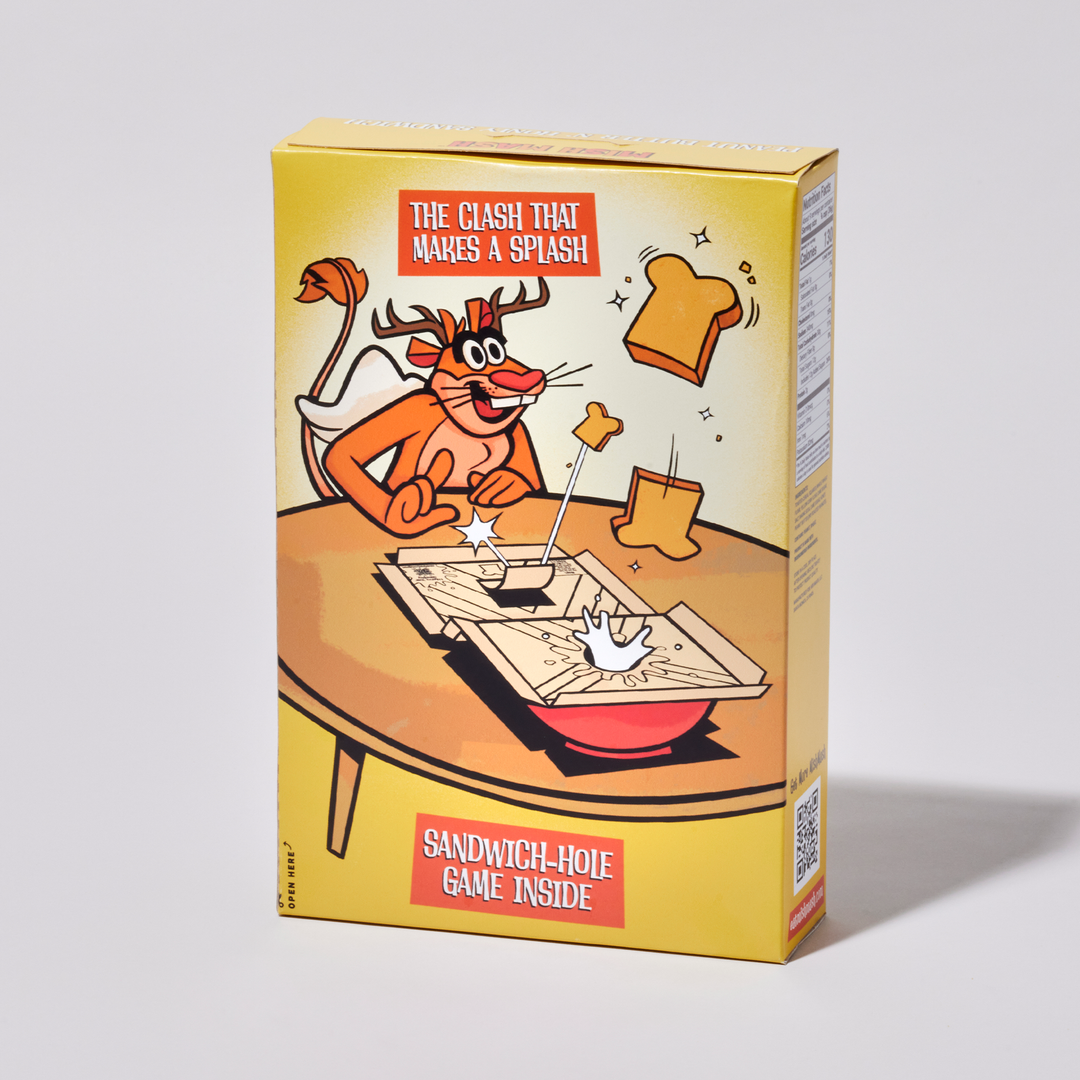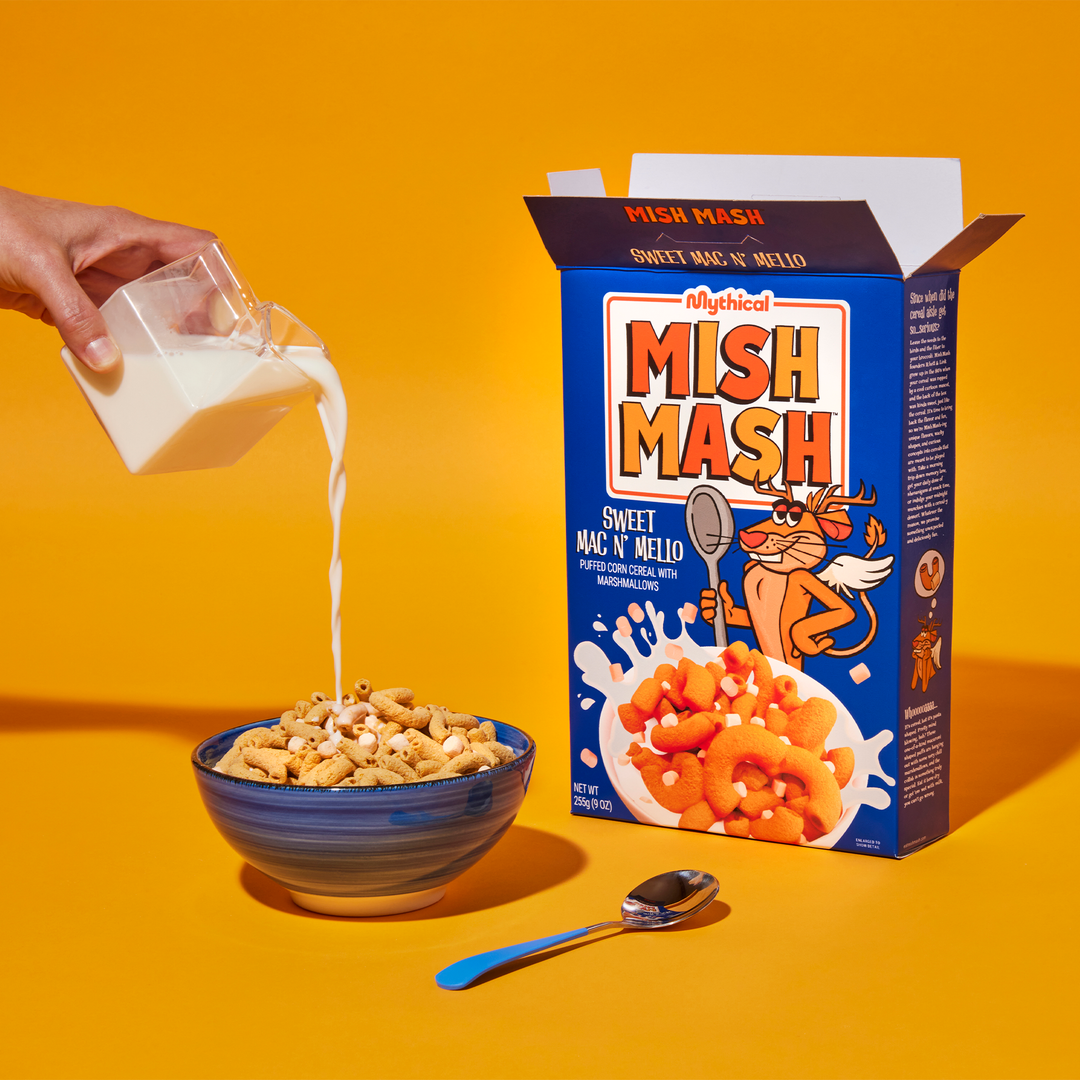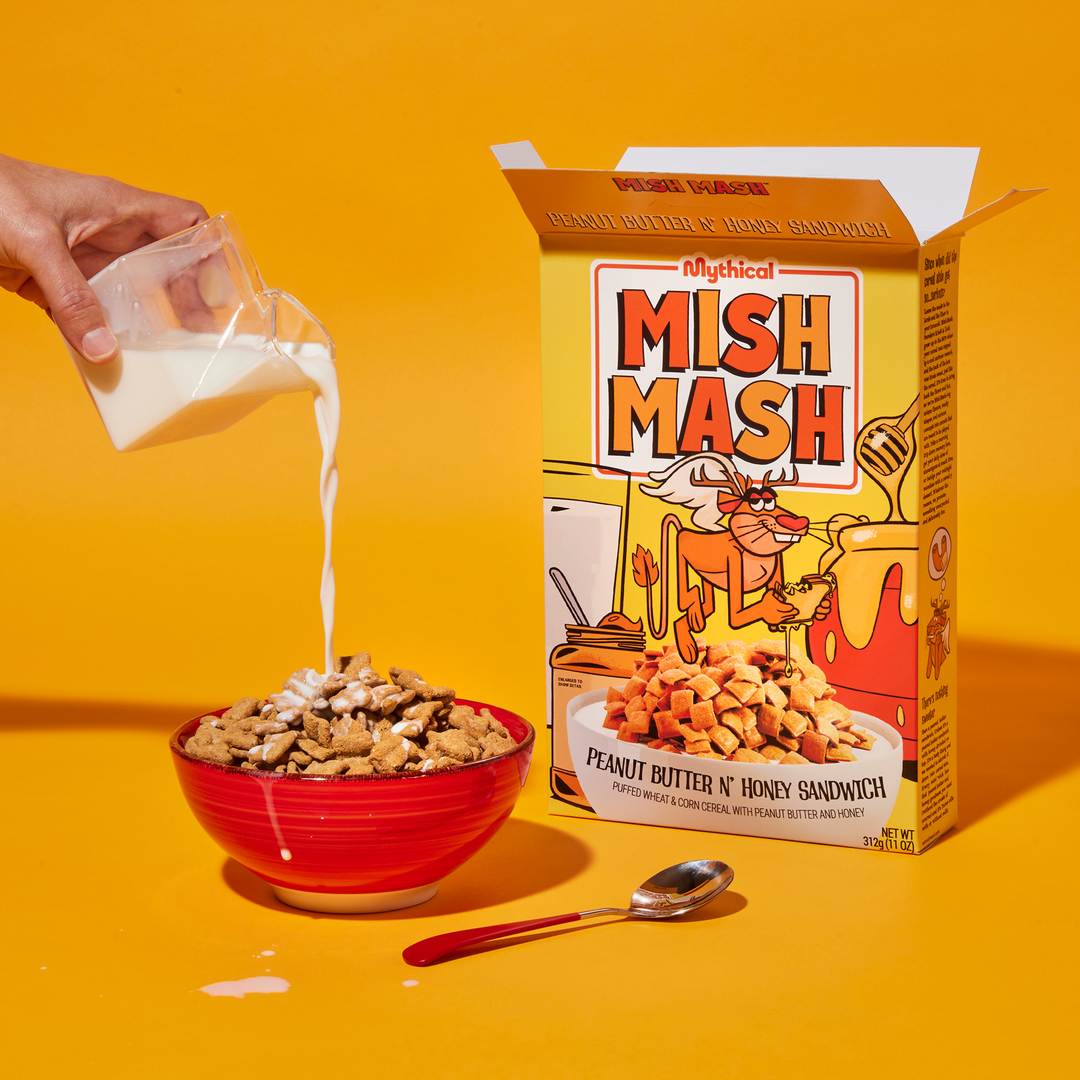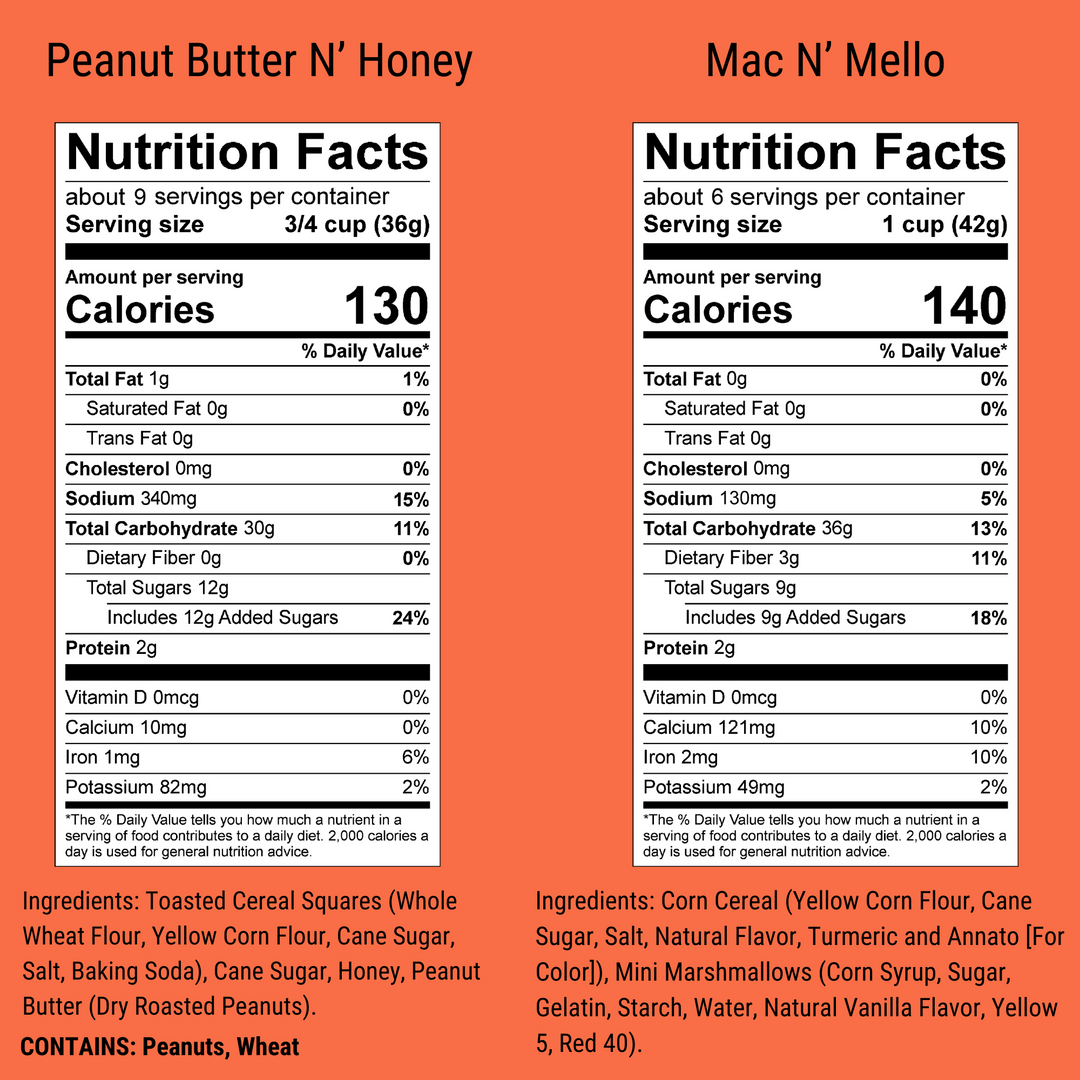 How do you Mishmash?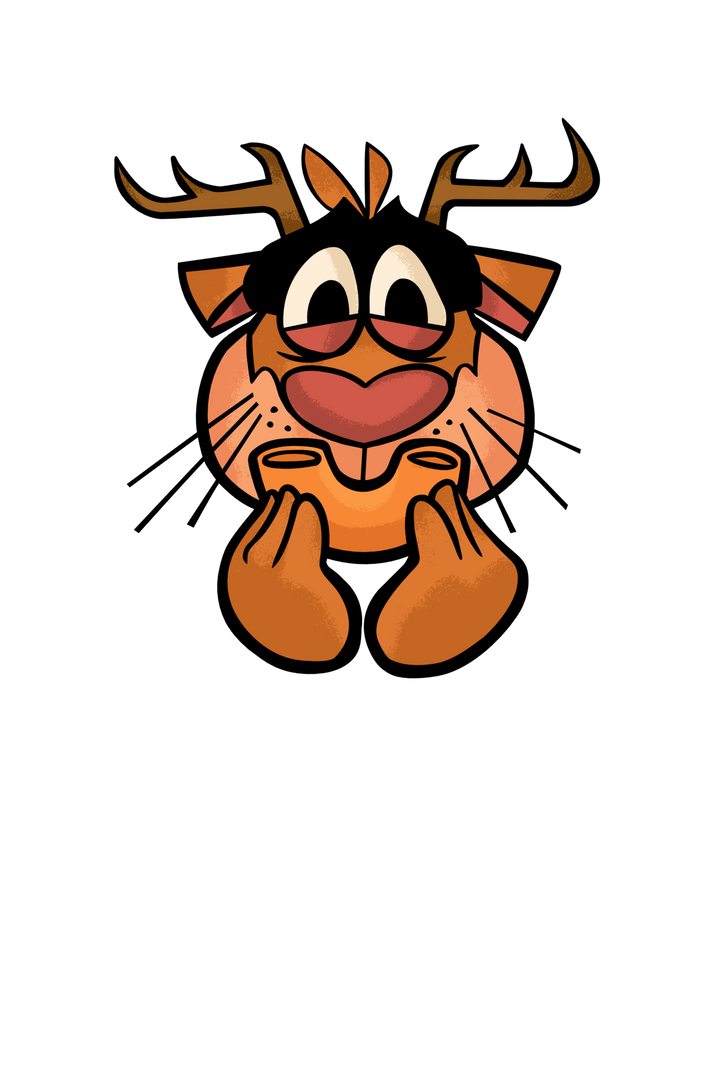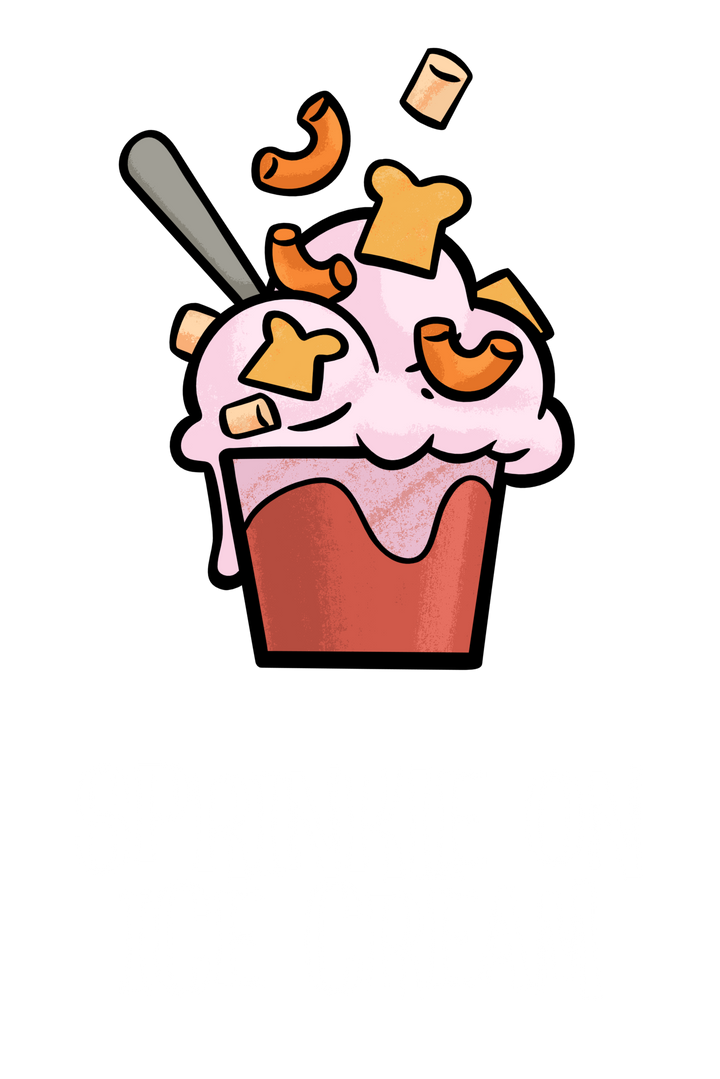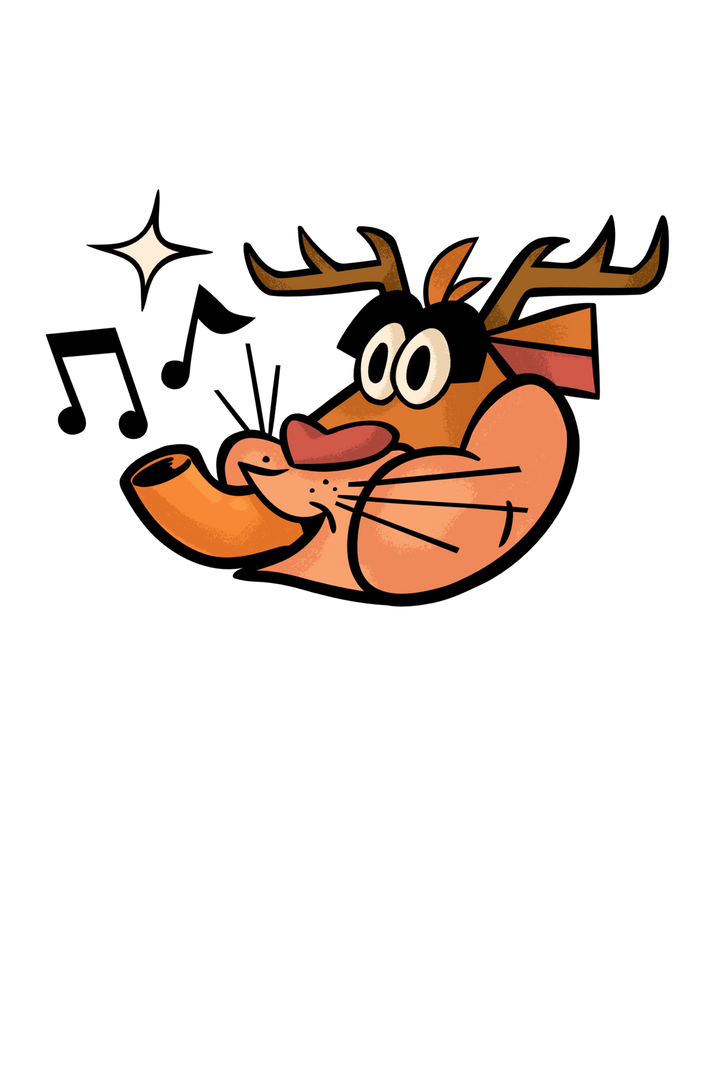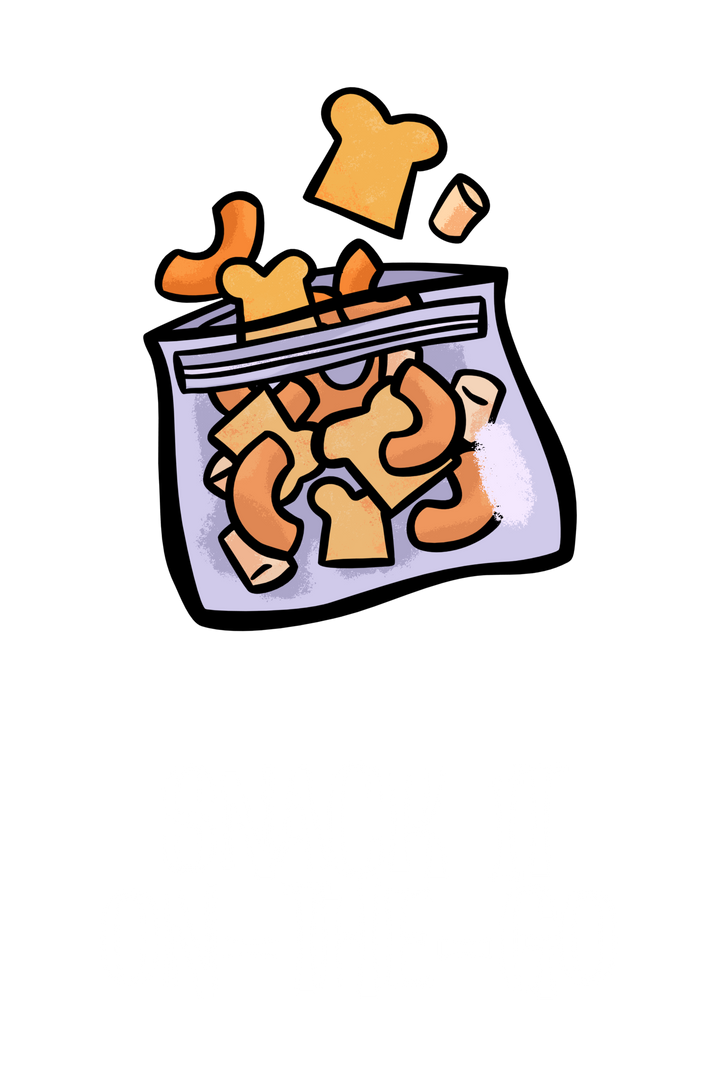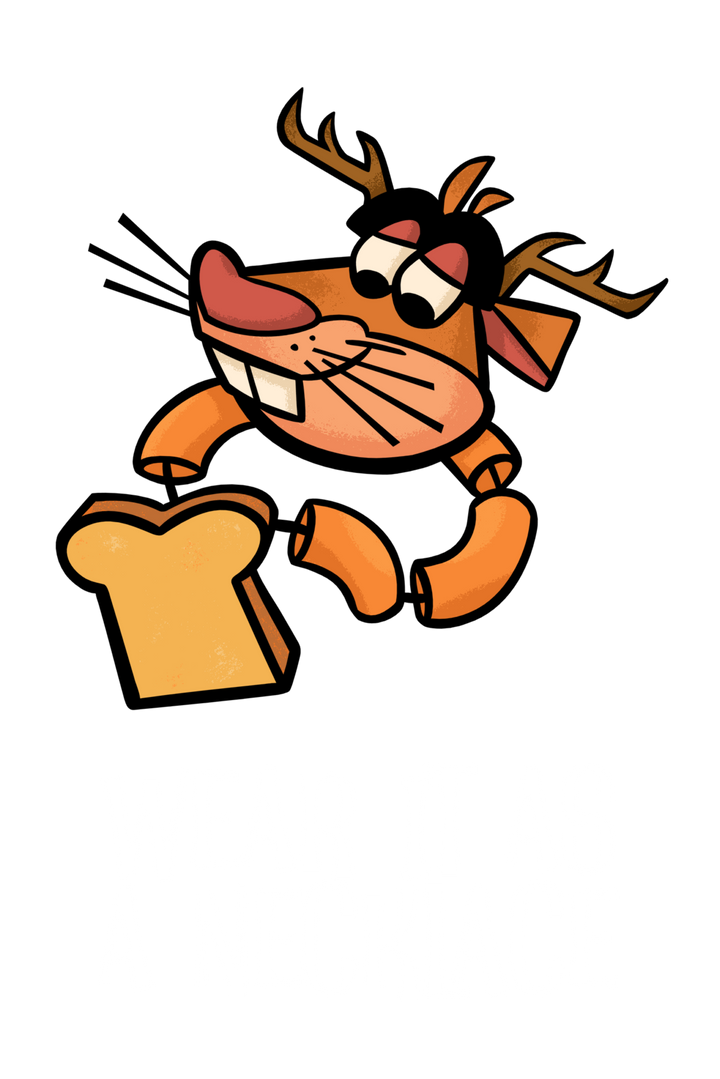 MishMash is a new brand of cereal created by Rhett & Link, hosts of Good Mythical Morning and the most renowned taste-testers on the internet. MishMash is all about combining delicious ingredients with a twist of childhood curiosity: Why can't cereal be shaped like macaroni? What if I could shrink down a peanut butter and honey sandwich? With MishMash, we want to transport you back to when breakfast was awesome.
Every flavor is inventively delicious, and every box becomes a game so you can play with your food. Why scarf down joyless breakfast bars on the go or eat 'sorta cereal' packed with weird stuff to make it taste okay when you can enjoy the experience of eating with MishMash?
Right now we're the new kids on the block. Being a startup means our initial prices are just enough to cover our costs. We know the price is higher than some of the mega-brands you see on the shelves. Big brands can buy boatloads of ingredients cheaply and make massive amounts of cereal at once because they have millions of customers already buying their products in stores nationwide -- at that huge volume, selling their cereals for less still yields them a profit. At MishMash, we put a premium on quality and the customer experience, and we don't have a big corporation behind us. Our hope is that y'all like MishMash, even at our current prices, so that we can grow to rival those bigger store brands, show up in grocery aisles everywhere soon, and pass along savings to you.
For kids who grew up but stayed awesome. Also for kids who haven't grown up yet.
Of course. Willy Wonka and the Easter Bunny work nights. Jk jk.
Rhett & Link (and the Mythical Crew) were the creative forces behind MishMash, from early flavor ideation through final taste testing. After sampling nearly everything edible (and then some) they've dreamed up what might be the world's greatest cereal -- now made for you by an inventive and industry-leading production facility that specializes in cereal.
READ MORE